About Daewoo Miles
Daewoo Pakistan Express Bus Service Limited is proud to launch Daewoo Miles Rewards Program. This rewards program is the first of its kind in Pakistan's road transport sector, and as the undisputed leader in the business, Daewoo brings yet another new service for its valued passengers. With Daewoo Miles Rewards Program, you can get "reward tickets" if you keep Daewoo Express as your preferred travel service.
The more you travel - the more reward tickets you get!!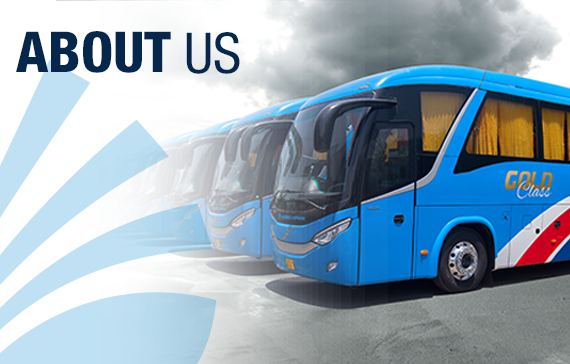 How Daewoo Miles Program works?
Daewoo Miles Rewards Program is designed to facilitate and reward our esteemed passengers through a loyalty scheme. Whenever you travel on Daewoo Pakistan Express buses, you will add up "Daewoo Miles" or "points" which can then be redeemed/utilized for free travel once sufficient Miles have accumulated. All you need to do is to present your Daewoo Miles Card and a photo-ID to the ticket agent every time you travel on Daewoo. To avail this facility, you need to become a member of the Daewoo Miles Rewards Program and get your Daewoo Miles Card.
How to Become a Member of the Daewoo Miles?
Becoming a member is easy:
1. Fill out a Daewoo Miles application form available at all Daewoo terminals. Form can also be downloaded from this PDF.


2. Attach a photocopy of your CNIC.
3. Go to any Daewoo terminal ticketing counter and submit the form and CNIC copy along with cash payment of Rs. 500/-.
Apply now and you will get your Daewoo Miles Card within 21 working days from the date of application.
There is no joining fee or membership cost for Daewoo Miles program. The payment of Rs.500/- shall be credited to the member's account in the form of "Daewoo Miles" or points which can be used by the member at a later stage. However, these points shall only be activated once a member has earned Daewoo Miles through at least one travel journey.
How to Redeem / Utilize Daewoo Miles?
Once a member has accumulated sufficient Daewoo Miles/points, he/she will be entitled to obtain a free ticket to any destination provided there are equivalent miles/points available for that journey. Every accumulated Daewoo Mile/point is equivalent to ONE Rupee.
Redemption form can be download by click the download button.

For further details of the Daewoo Miles Rewards Program, and the terms & conditions, please click here. Alternatively, you can contact Daewoo helpline UAN: 111-007-008, or 03311-007-008 or visit your nearest Daewoo terminal.